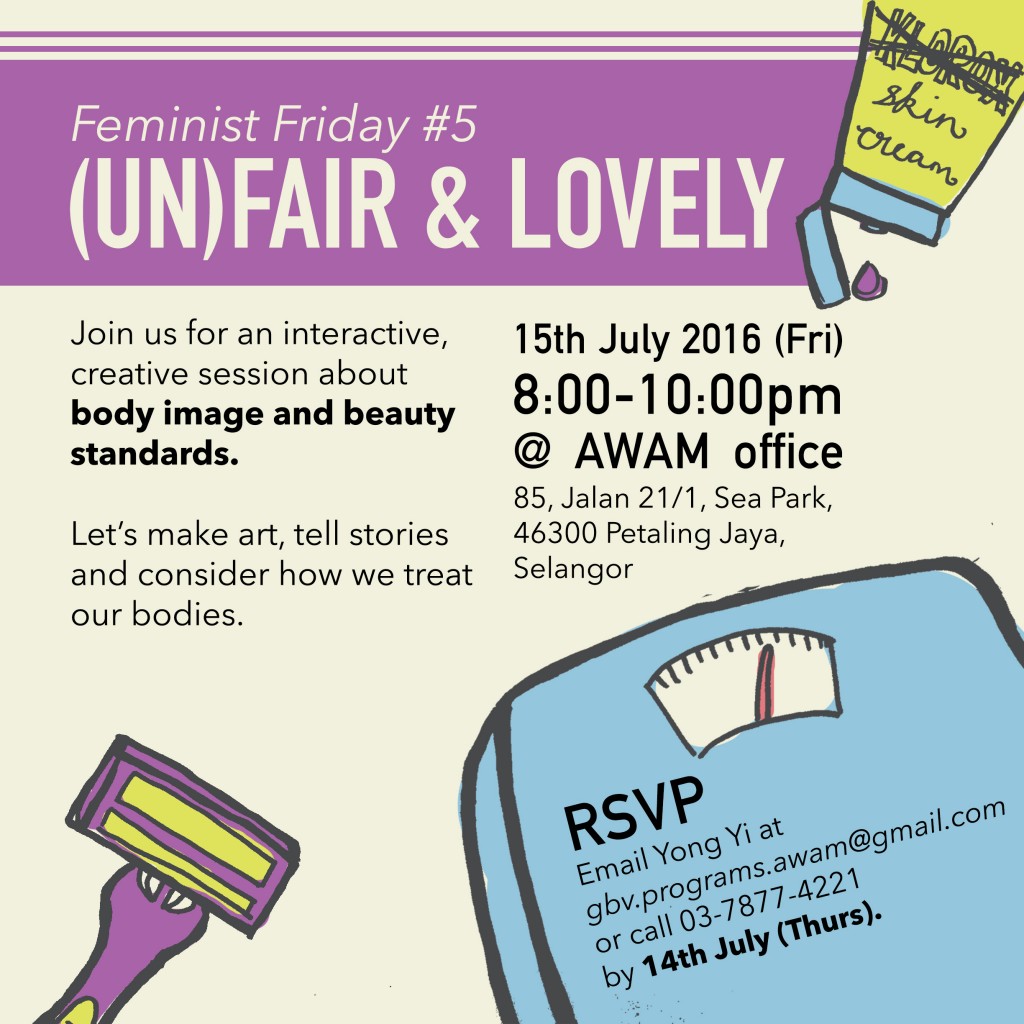 "Wah, you really lost weight ah!" "Don't go out into the sun, later you get dark." "You eat so much, how to find a husband next time?"
Who gets to be "beautiful," and why? In our Malaysian societies, many of us are raised to believe in and work towards a narrow set of ideas about how we are supposed to look. These ideas — deeply shaped by Westernisation — influence our relationships with our bodies and ourselves, and our relationships with each other.
What does it take to treat our bodies with more self-acceptance and kindness? Can we dream up a world beyond current standards of "beautiful?"
This is an interactive, creative session that reflects on our ideas about body image and beauty standards, where these ideas come from, their ties to systems of power, and where to go from here. We will make art, tell stories and consider the ways in which we treat our bodies.
Join us for a reflective evening this Friday, 15th July, 8:00-10:00p.m. at AWAM with co-facilitators Amanda Jeysing and Amanda Ng Yann Chwen.
RSVP to Yong Yi at gbv.programs.awam[at]gmail.com by Thursday, 14th July 2016.
For a more conducive session, please arrive at 8:00pm sharp. Participants arriving past 8:30p.m. will not be able to join the session.
Light refreshments will be served.