Sharing from previous interns
My internship at AWAM was an incredible one. For someone like me who loves to be involved in everything that comes my way and develop myself as much as I can, AWAM could not be a more suitable environment for me to do so. Through attending networking events, observing training of trainers workshops, facilitating talks, and creating as well as adapting content on women's issues, I was able to also appreciate the importance of women's issues and to some extent, resonate with them, which I never expected.
The inclusive work climate and the rapport established among everyone are also gold, with everyone consistently looking out for one another. The 3 months spent here were too, too short — nevertheless, it was a meaningful experience, as I really felt that I was actively learning about and contributing to the feminism cause, and to be valued for doing so as well as generally as a person.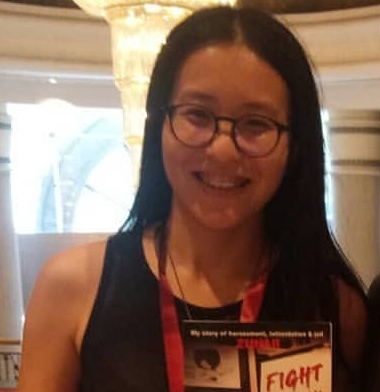 Jernell Tan
Period: May-July 2019