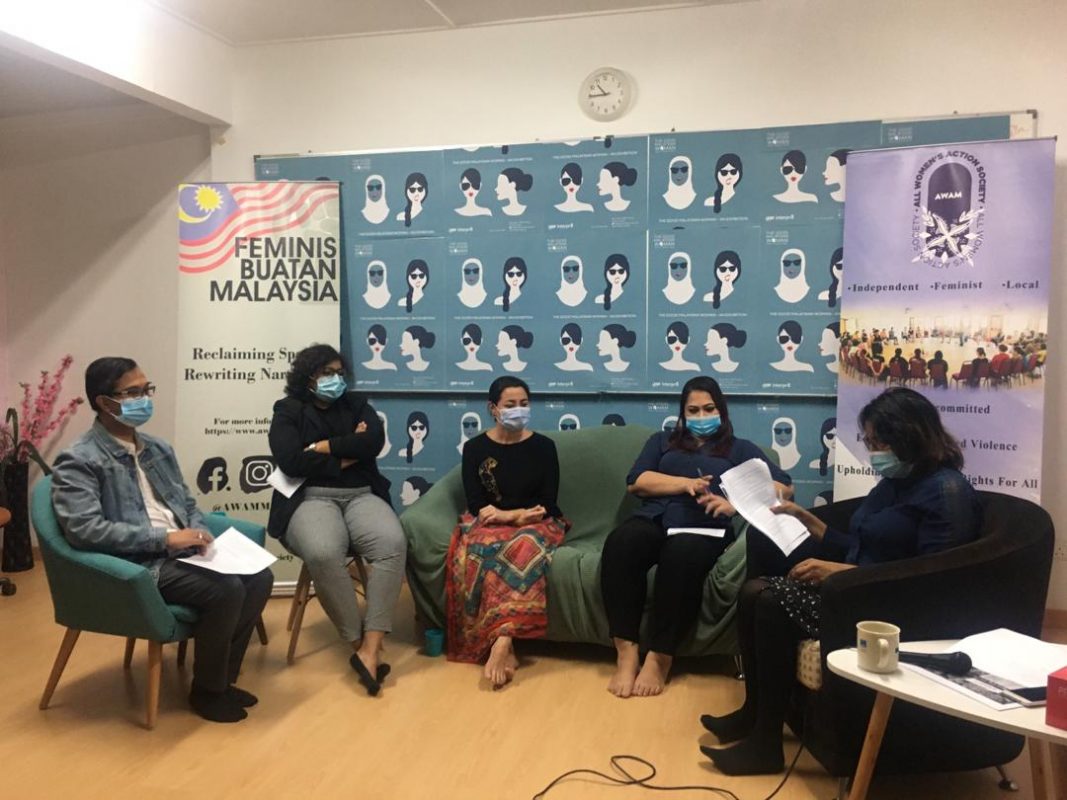 AWAMtv: A Talkshow On Power Inequality and Abuse in the Arts
#AbuseInTheArts
Art is the expression and ultimate celebration of life. But, is it really?
Recently, a case involving the use of force against a minor in the practice/ teaching of performing arts came to light, sparking a highly charged discussion on abuse, power and inequality.
learn more
PAST FBMs
2019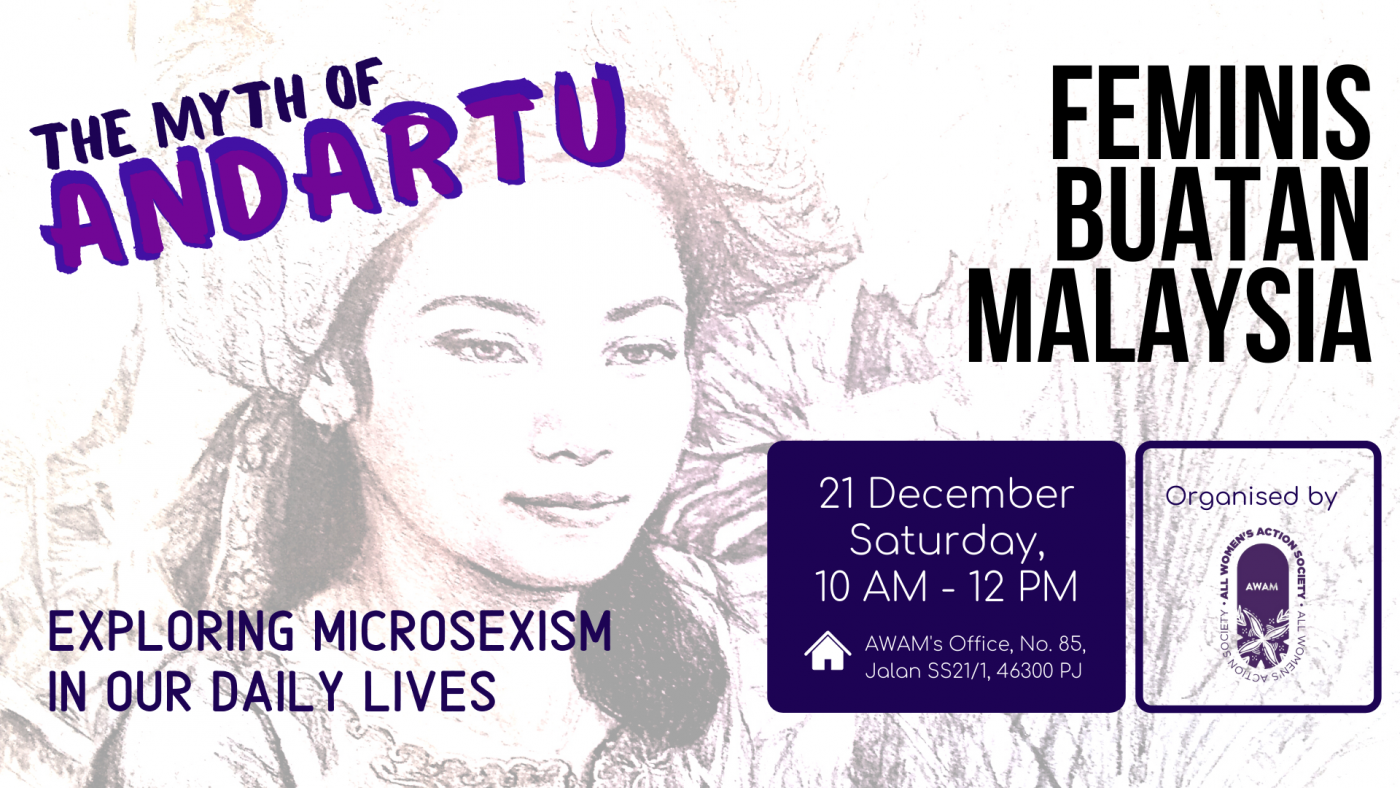 The Myth of Andartu: Exploring Microsexism in Our Daily Lives
by Rabiatul Yusoff
In China, unmarried women above 30 years old are publicly shamed, called 'Leftover' women. But what about Malaysian attitudes towards unmarried women?
During this session, we explored social and cultural expectations placed on women and how they are manifested through speech and action through myths surrounding ANDARTU.
 PARTICIPANT FEEDBACK 
"A lot of people across all genders face similar issues and it is good to know you're not alone."
Surviving Violence in Silence – A Narrative of 'believability'?
by Lochna Menon

Many times, in the work that we do, we find that the voice of the victim is received in many different ways and yet the most theme across the various contexts of different cases is the question of believability.
Join us as we explore through a series of videos the ways in which this notion of believability, the social structures around gender-based violence, and our own interactions with violence are deconstructed through a series of short discussions.
PARTICIPANT FEEDBACK
"The material for this FBM was interesting. It is serious and a touchy subject. I had to consider (reflect on) it deeply. The activity was also good."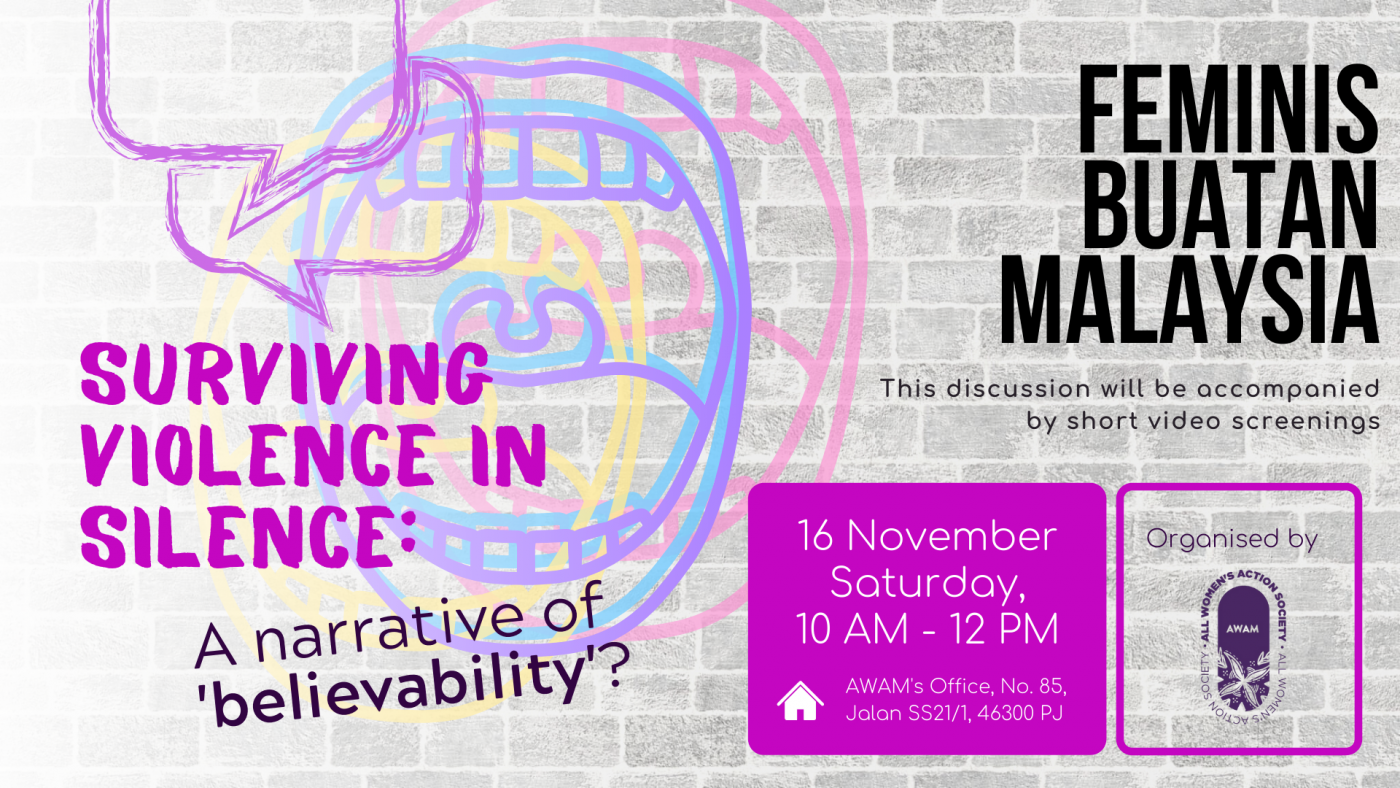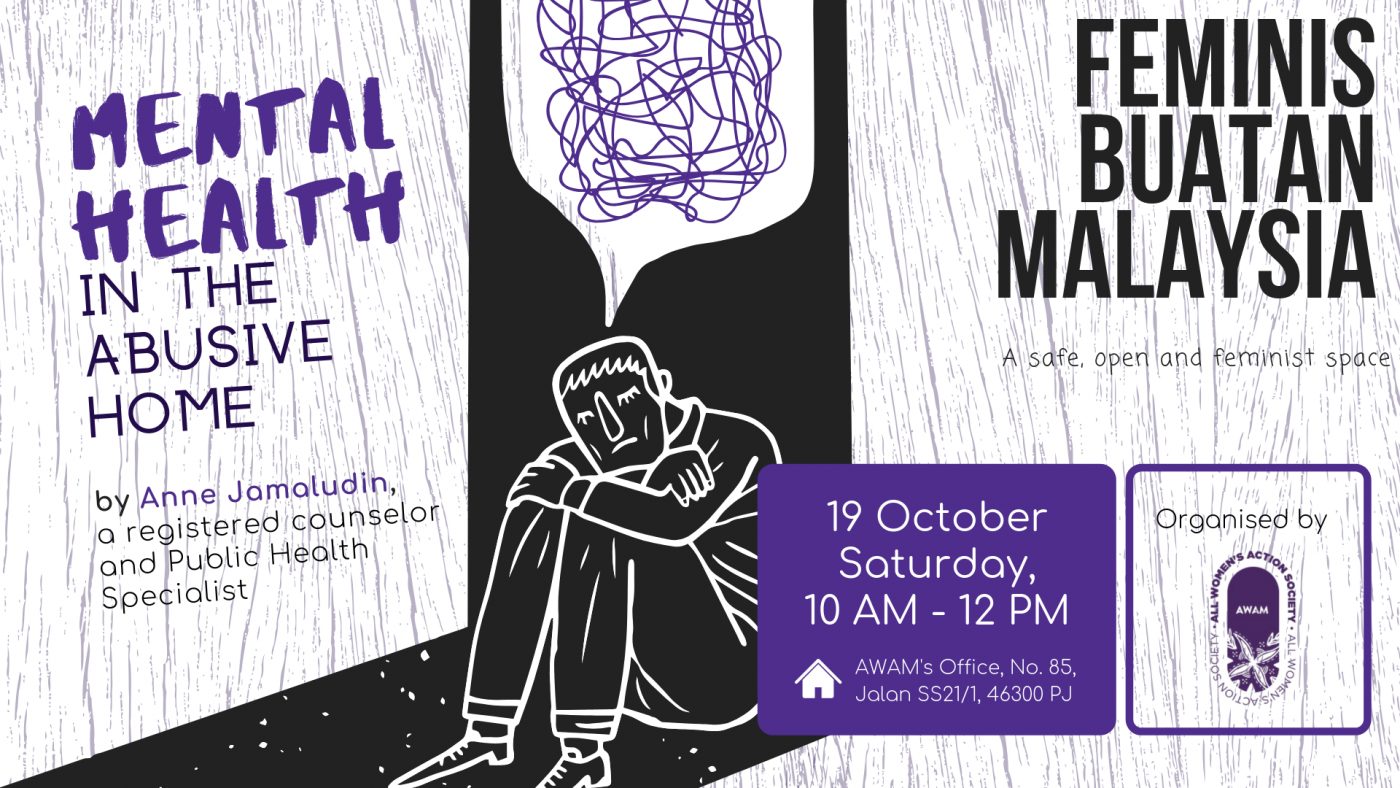 Mental Health In The Abusive Home
by Anne Jamaluddin

According to the World Health Organization, 1 in 10 people will experience clinical depression in their life. However, victims of domestic violence are almost 60% more likely to experience depression and develop other mental health issues. These are just facts and figures, but what happens when these are no longer numbers? What if this is the reality for a loved one – or even yourself? Join us as we explore mental health in the abusive home with Anne Jamaludin, a registered counselor.
PARTICIPANT FEEDBACK
"My takeaway is that I can learn more about how victims of violence and abuse are affected mentally."
A Conversation on: Abortion, Through The Stars
by Petra Gimbad

Bette Davis, one of classic Hollywood's greatest stars, who starred in 'The Letter', which was based upon a true-life crime in Malaya, was one of the many actresses whose reproductive health choices were determined by the movie studios that employed them. The popular films of that era portrayed "un-maternal" women as cold and unforgiving. However, actresses were internally pressured to put off childbearing by the very same studios, that claimed to espouse family values through their films.
Join us for a discussion on the impacts of abortion in the 1940s and 1950s Hollywood This discussion will also include the different legalities faced by men and women seeking abortions in Malaysia.
PARTICIPANT FEEDBACK
"I never thought about the relationship between the stars (celebrities) and abortion so it was quite interesting."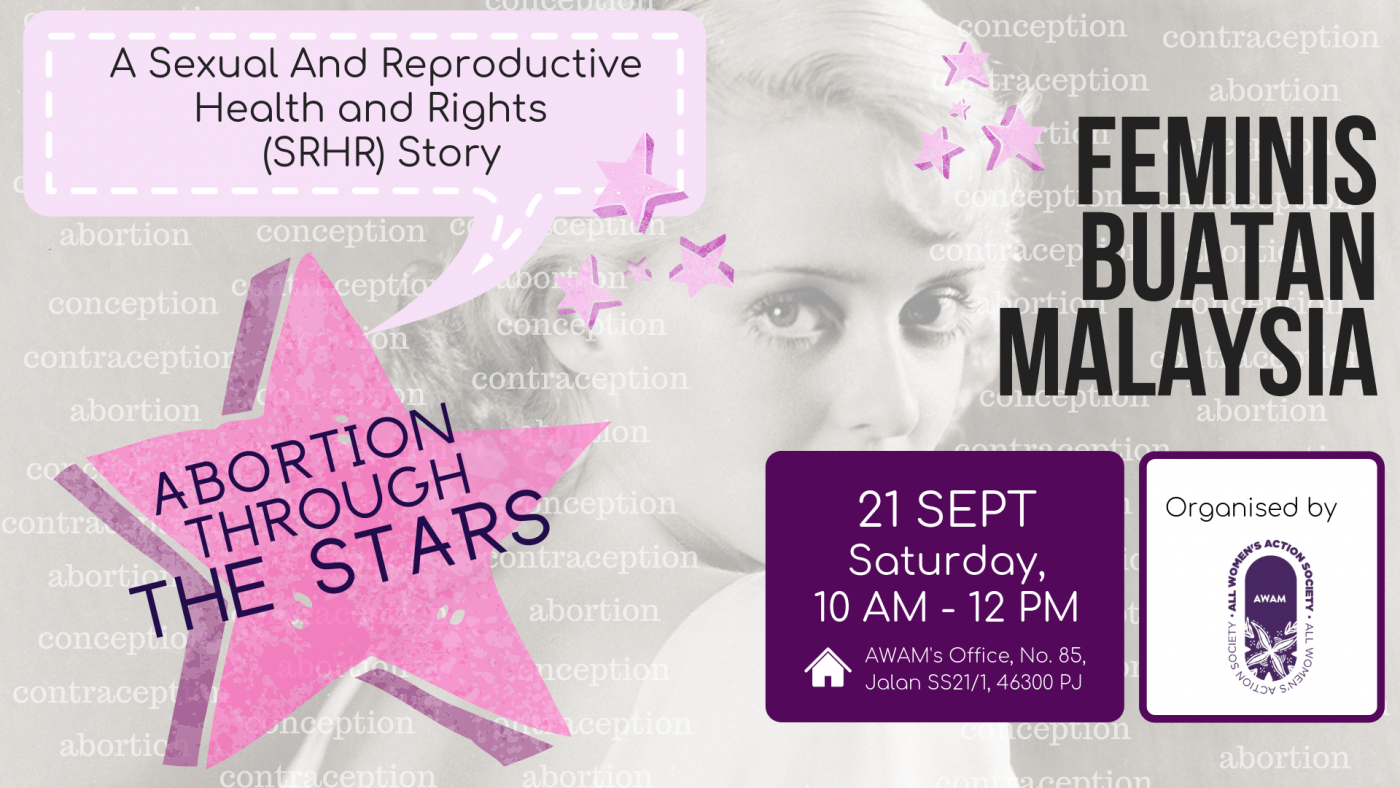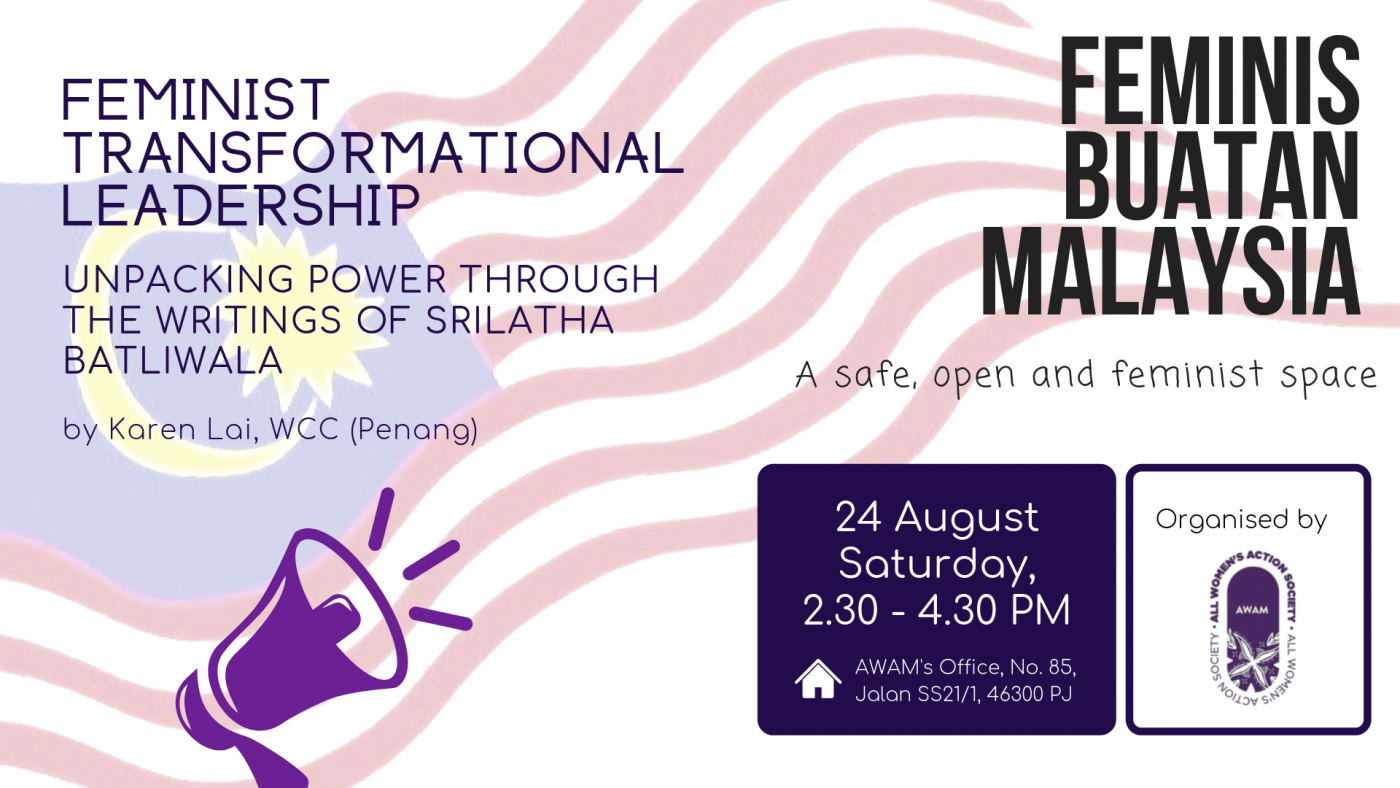 Feminist Transformational Leadership: Unpacking Power Through The Writings of Srilatha Batliwala

by Karen Lai

AWAM hosted Karen Lai from WCC Penang. Join what is sure to be an interesting discussion on negotiating a space for power and leadership from a feminist perspective.
PARTICIPANT FEEDBACK
"This helped me explore my experiences, interactions and exercise of power as a feminist in the NGO movement. In terms of my personal home life, I will need to digest this a bit more."
The Apple Doesn't Fall Far From The Tree: Stories of Our Parents' Marriages
by Rabiatul (Ruby) Yusoff
PARTICIPANT FEEDBACK
"I think the discussion was the most personal and  insightful I've been to."
"Good facilitator. Learned a lot through self-reflection."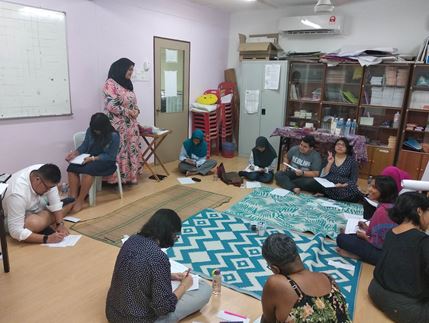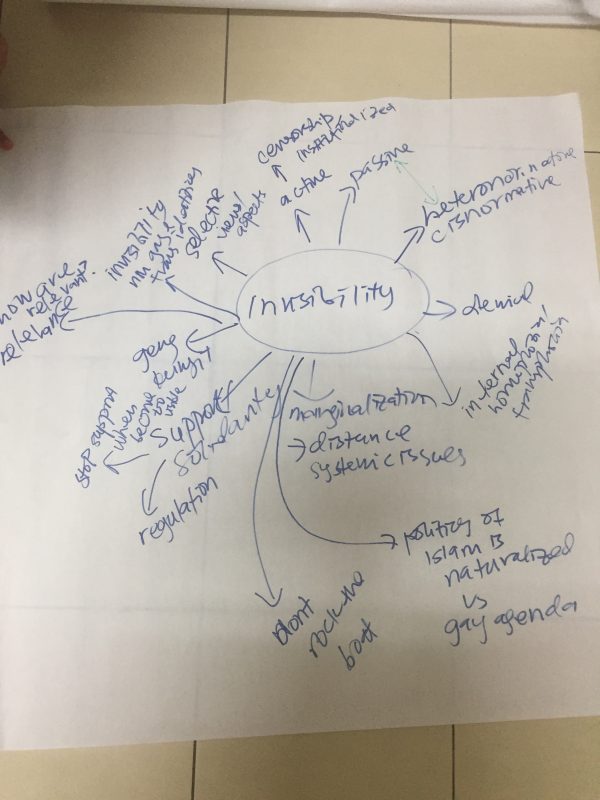 (In)visibility: A Conversation on Invisibility, Visibility and Hyper visibility & its Costs on Activism and Solidarity 
by Thilaga, Gavin, Juana

PARTICIPANT FEEDBACK
"I liked how visibility, invisibility and hypervisibility were discussed openly. It felt safe to give your opinions."
Climate Change..What's the Big Deal?
by Nadiah
PARTICIPANT FEEDBACK
"I'd like to see more awareness of what Malaysia is experiencing – which is much worse than I thought. The role-playing was very insightful!"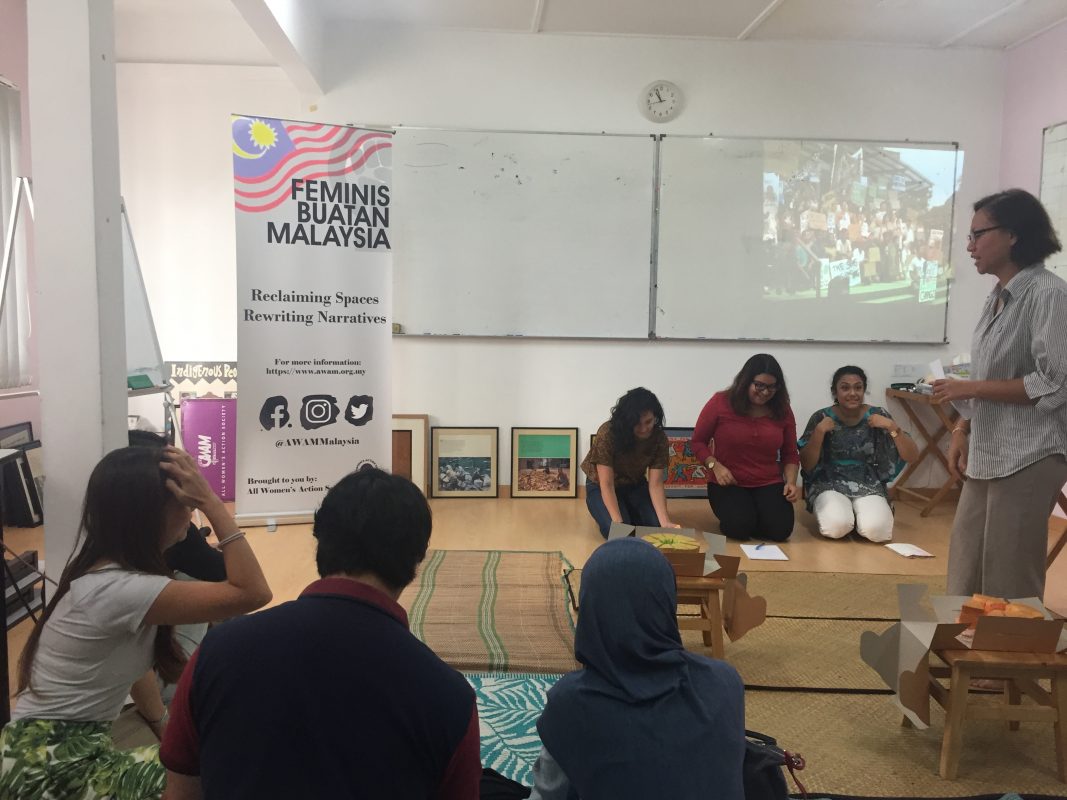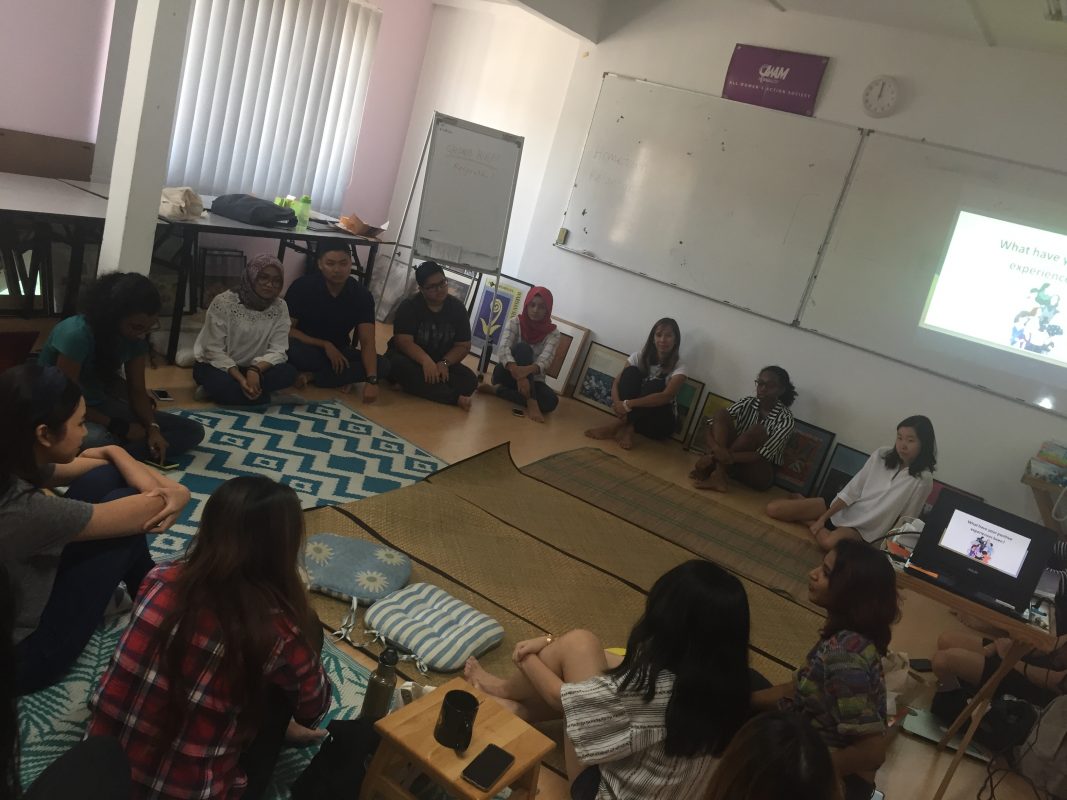 Women Are Women's Worst Enemies?
by Xueh Wei and Melinda

PARTICIPANT FEEDBACK
"This is the first time I heard about patriarchal bargain. It opened my mind to women's struggles within themselves and also how that can sometimes mean compromising with patriarchy."
#MYMeToo: Sexual Harassment in Malaysia
by Louise, Ashley & Nee Kee

Our most popular session throughout 2019, this session explores sexual harassment from a personal point of view linking it to larger issues such as the sexualization of women, rape culture, consent, boundaries – even worse, victim blaming. This session attracted the most number of participants, one of which is renowned journalist Tehmina Kaosji/ This resulted in a really good working relationship which eventually allowed us to come on Tehmina's show which is produced by BERNAMA.
PARTICIPANT FEEDBACK
"It made me realise that there is no one definition of sexual harassment, and there are so many endless possibilities of sexual harassment."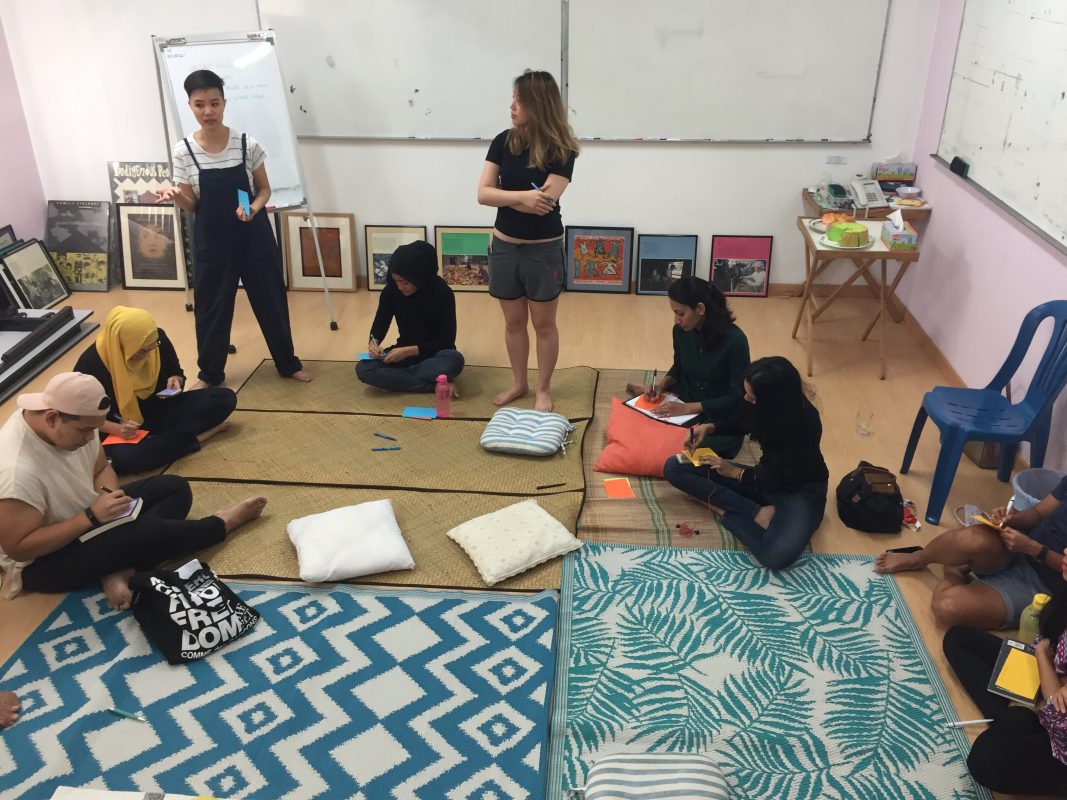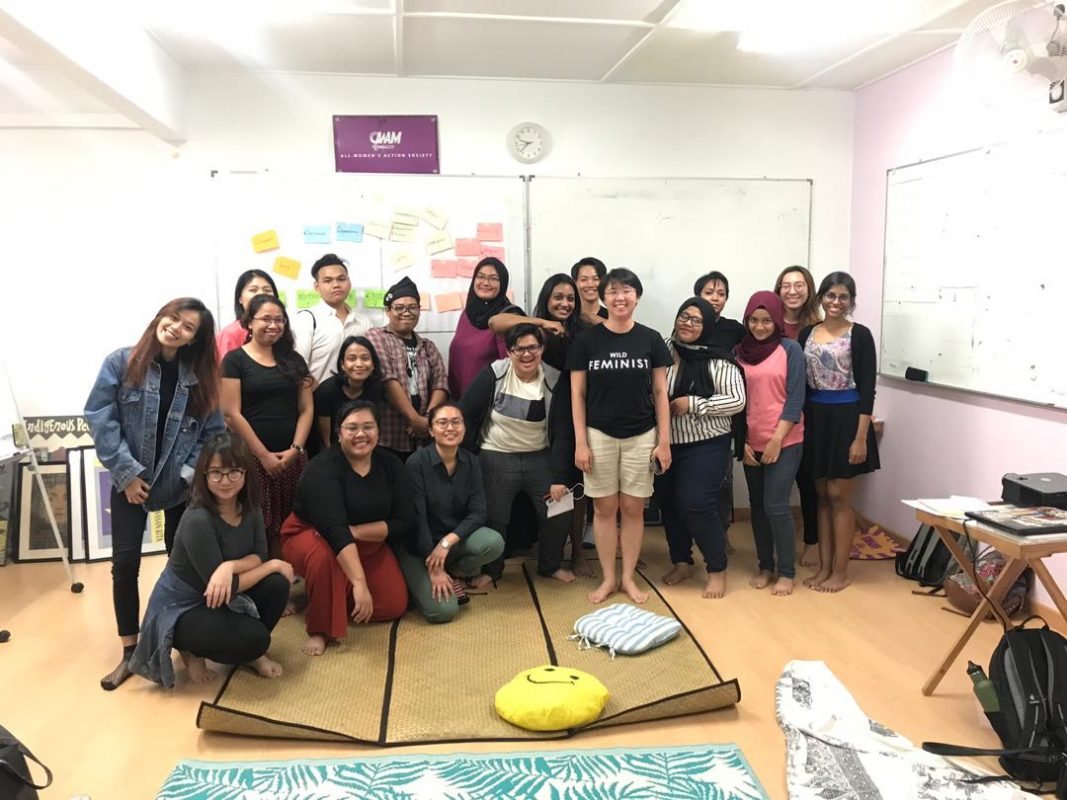 HERSTORY Of Feminism In Malaysia
by Rabiatul (Ruby) Yusoff

This session looks back at the different values of feminism contained in the stories of women from previous generations and how it affects us – the women of today. This session explores the stories such as that of Cik Siti Wan Kembang who took on many responsibilities and became very skilled in horse-riding and sword-fighting. When it came time for her to take over the throne after Raja Hussein's passing, Siti Wan Kembang was only 25 but she was ready. She ruled Kelantan for over 30 years. Other stories explored the stories of Puteri Saadong, Engku Puteri Hamidah (Johor-Riau, Riau-Lingga), Sultanah Nirasiyah Rawangsa Khadiyu (Pasai), Queens of Pattani, and the Sultanahs of Aceh.
While these larger-than-life personas were treated with great awe and respect, we were also able to examine our own attitudes and coping strategies in addressing an increasing patriarchal society by knowingly or unknowingly using feminist values to navigate social structure of power.
PARTICIPANT FEEDBACK
"Love it. Especially the herstory of strong Kelantan(-ese) women.
Very eye opening!"