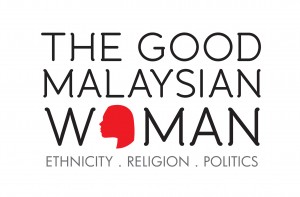 The Good Malaysian Woman: Ethnicity, Religion, Politics
an art exhibition in aid of All Women's Action Society (AWAM)
18 – 25 May 2014
Black Box, Publika, Solaris Dutamas, Kuala Lumpur
Gallery Hours: 11.00 am – 7.00 pm
This exhibition explores how women's identities and choices are shaped by the politics of ethnicity and religion in our country today. What does it mean to be a 'good' woman in Malaysia? Who defines what is 'good'? How does this shape who we are, who we become, who we aspire to be?
AWAM is concerned with the growing intolerance towards those who are 'different', especially women who do not fit within traditional notions of being 'good'. There is a complex process behind how this notion of a 'good' woman is normalised. Yet it is often assumed to be naturally occurring and rarely is it questioned. This art exhibition aims to trigger conversations about issues that affect women in Malaysia through visual art.
Twenty three artists will be presenting their artworks in response to the idea of what it means to be a "good" woman in society, addressing issues of identity and self, community and nationality. A workshop and panel talk will be held in conjunction with the exhibition.
Follow us on facebook for the latest exhibition updates!
For more information about this project, contact:
Wei San at 03-7877 4221, advocacy.programs.awam [at] gmail.com
This is a collaborative effort by