Conceptualized amidst the chaos of discrimination and inequality
The idea of AWAM was born in the midst of women finding their voices and coming together to advocate for change. It was the 1980's and women found that issues on gender-based violence was not properly being addressed. Rape, domestic violence, sexual harassment and many other forms of violence were archaic and did not address new forms of violence adequately. Most importantly, these issues were feminized, often seen as 'women's issues' and therefore a private or civil (as opposed to criminal) affair rather than a subject of public policy.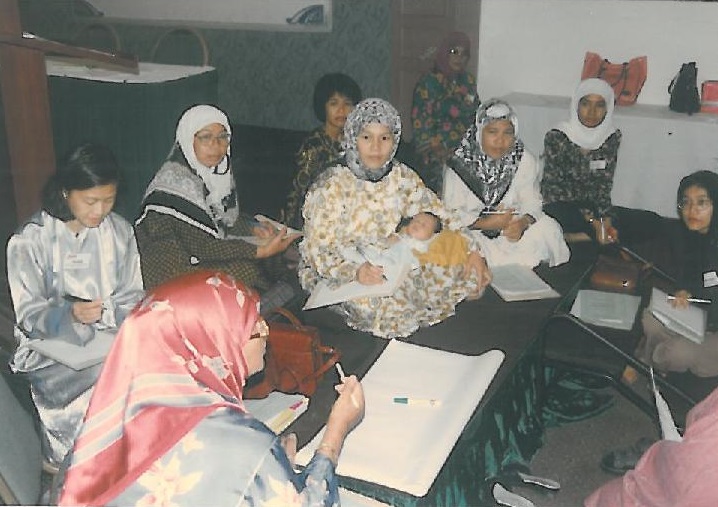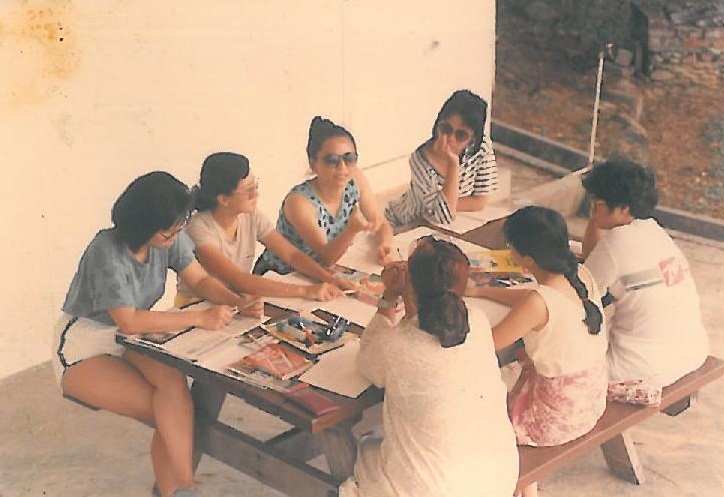 Exhibition on Domestic Violence – The birth of JAG
It was in this context that a group of women came together to organize a workshop and exhibition on Violence Against Women (formerly VAW but it has expanded to incorporate all gender and is now termed Gender-based Violence, GBV). For the first time in contemporary Malaysian history, rape, domestic violence, and the negative portrayal of women in the media were highlighted as matters of public concern.
The success of this historic two-day event inspired the formation of several women's rights organisations, including AWAM. These organisations have maintained close ties ever since, coming together to lobby collectively for a more equal and non-violent community and nation. These organizations are the original members of the Joint Action Group (JAG).
Labour Pains – Formation of AWAM
Though conceptualized in 1985 as a women's organisation focusing on research and trainings, it took AWAM up to 3 years to register with the ROS (Registrar of Societies) owing to the fact that the name proposed – All Women's Action Movement – was disallowed on the grounds that movement had political connotations. Eventually, AWAM registered in 1988 as the All Women's Action Society but we were allowed to keep the acronym AWAM.

Some may ask: But, why not call yourself AWAS? The answer is simple. AWAS or Angkatan Wanita Sedar was a women's political movement in the late 1940's who advocated for the rights of women. The movement was declared illegal and banned in the same year the Societies Act came into effect in 1948 in effort by the British to muffle progressive voices.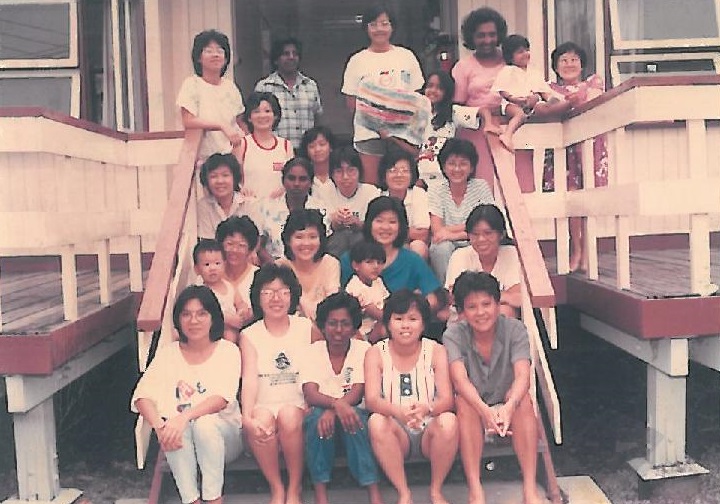 Sticks and Stones – Operasi Lalang
In the period of 1988-89, the police had rounded up women and human rights activists under the Internal Security Act which has repealed and replaced by the revamped Prevention of Crime Act (POCA), the new Prevention of Terrorism Act (POTA) and the Special Offences (Special Measures) Act (SOSMA). Several of AWAM's members who had been arrested and detained without trial under this police operation. Operasi Lalang had then set the tone in Malaysia on activism – people were now afraid of speaking up and vocalizing for their rights or exercising their right to dissent, and this heavily curtailed the women's movement in Malaysia.
Standing Tall – AWAM today
Over the years, AWAM has continued to evolve with the entry of fresh ideas and perspectives in the form on new members into the organization. Many prominent activist began in AWAM such as Maria Chin Abdullah (former chairperson of BERSIH 2.0, current MP of Petaling Jaya), Irene Xavier (founder of Tenaganita), Dr. Mary Cardosa, Betty Yeoh, Prema Devaraj, Ho Yock Lin (Gabungan Bertindak Malaysia) and many others. Today, AWAM is recognized as a feminist organization – the first in Malaysia.