AWAM combats Gender-Based Violence (GBV) such as rape, sexual harassment and domestic violence while envisioning and working towards substantive equality while recognising the unique diversity, intersectionality, and play of power, privilege and other environmental factors.
OUR VISION
AWAM envisions a just, democratic, and equitable society where all persons, in particular women, are treated with respect and are free from all forms of violence and discrimination. Based on feminist principles, we seek to achieve our vision by building a movement that informs, connects and mobilises towards:
securing women's rights,

bringing about gender equality,

building capacities for women's empowerment and social transformation ; and,

supporting women in crisis.
OUR MISSION
AWAM operates on the strength of a dynamic and dedicated group of members and staff who shape the direction and policies of the organization. As a collective, AWAM strongly believes in having an inclusive participatory and empowering organisational culture.

We are guided in our work and decision making by five core values:
Collectivism

Compassion and Respect

Courage

Equality and Justice

Integrity
AWAM is membership-led organization whereby members do participate in the decision-making process at various levels – individual, committee and the collective. The highest level of decision-making occurs at the WC or Working Collective level which comprises of both the Executive Council, EXCO members and member-staff.
However, in 2018, we noted that member participation in committees have dropped significantly which eventually led to a shift in the organizational practices. Today, program work is handled by the Program Officer with the occassional support from members.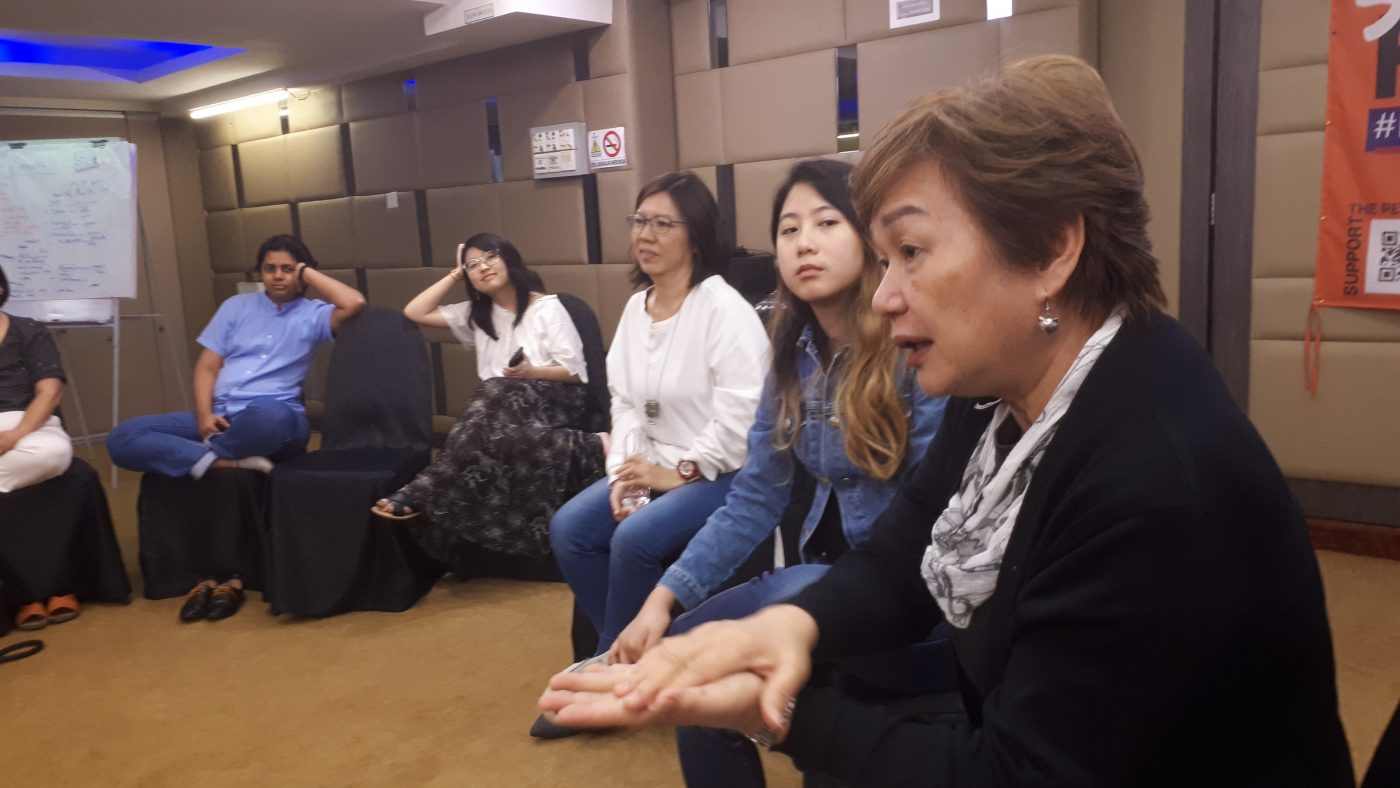 Advocacy and Policy Change
Lobbying ministers, politicians and the public to enact, amend or repeal laws and policies to end gender violence
Public Education and Training
Talks, seminars, speeches, forums, campaigns, public booths and other similar outreach activities
Counselling and Legal Information
Through our Telenita helpline, AWAM provides free counselling and legal information to all people in crisis, irrespective of gender, ethnicity, religion, and other intersectionalities.
Community Engagement
AWAM engages with different communities and stakeholders to keep in touch with issues on the ground to inform our advocacy efforts
Amplifying Alternative Voices
Introduction of marginalized voices to challenge and provide alternatives to harmful dominant narratives.