JAG – Joint Action Group for Gender Equality
The Joint Action Group for Gender Equality (JAG) is a coalition of civil society organisations (CSOs) working towards gender equality. When JAG was first formed in 1985, the group referred to themselves as the Joint Action group Against VAW (Violence Against Women). However, as more and more gender-related issues and studies were conducted, the group also evolved to adopt a more holistic approach to sexual and gender-based violence (SGBV).
Over the years, the many organisations that make up JAG has
successfully campaigned and lobbied for public awareness and education, and legal reform efforts. In this journey, AWAM was a part of the efforts which led to milestones as the 1994 Domestic Violence Act and the inclusion of "gender" under Article 8(2) of the Federal Constitution in 2001.

Today, JAG engages regularly with the Ministry of Women, Family and Community Development in order to provide better access to rights and address the social factors affecting that very same access.
JAG is made up of 14 CSO's, as listed:
All Women's Action Society (AWAM)

Association of Women Lawyers Malaysia (AWL)

Justice For Sisters

Perak Women for Women (PWW)

Persatuan Kesedaran Komuniti Selangor (Empower)

Persatuan Sahabat Wanita Selangor (PSWS)

Sabah Women's Action-Resource Group (SAWO)

Sarawak Women for Women Society (SWWS)

Sisters in Islam (SIS)

Women's Aid Organisation (WAO)

Women's Centre for Change (WCC)

Tenaganita

Foreign Spouses Support Group (FSSG)

Knowledge and Rights with Young People Through Safe Spaces (KRYSS)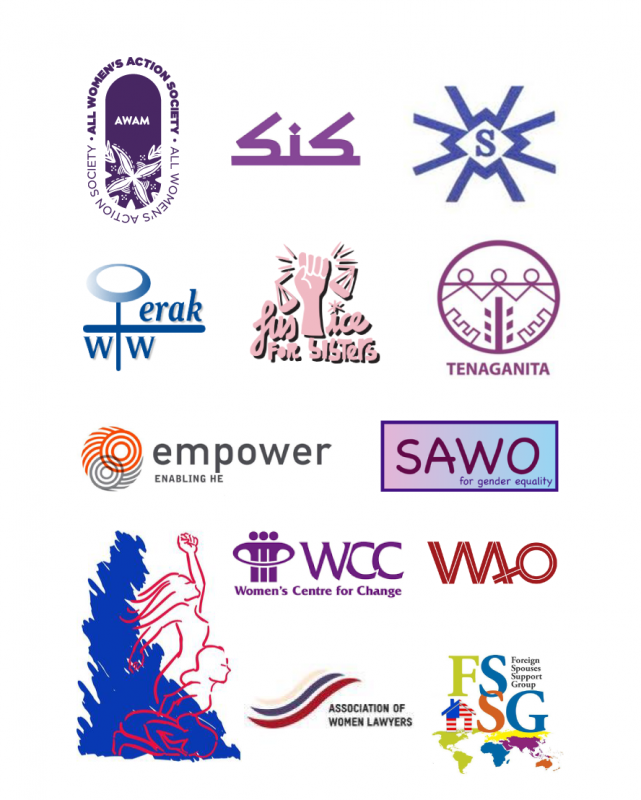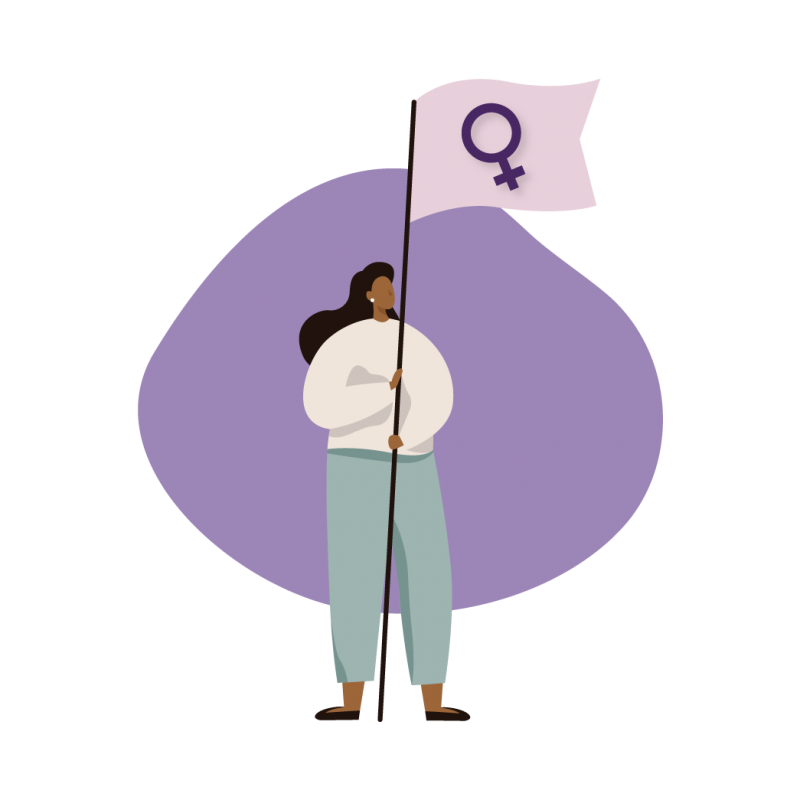 JAG – Joint Action Group for Gender Equality
GBM – Gabungan Bertindak Malaysia
GBM is a coalition of 28 endorsing member organizations working towards improving the situation in several key areas such as the engagement space for civil society, monitoring socio-economic policies, quality of education and vernacular education, unity in religious and ethnic diversity, environmental issues, and engaging with the B40 community.
Women's Learning Partnership is a partnership of 20 autonomous women's rights organizations located throughout the Global South that promote women's leadership, civic engagement, and human rights. We are an international, non-profit, non-governmental organization in Special Consultative Status with the Economic and Social Council (ECOSOC) of the United Nations.

AWAM is the Malaysian partner and we work together to conduct public education work in Malaysia in order to boost
As a member of the United Nations, Malaysia affirmed to promoting and protecting human rights as articulated in the Universal Declaration of Human Rights (UDHR) 1948. As the Federation of Malaysia, the country became a member of the United Nations on 17 September 1957, and as Malaysia since 1963, remains a member of the United Nations. Being a member of the United Nations means that Malaysia is part of all negotiations on the setting of international human rights standards. Malaysia also reaffirmed its commitments to promoting non-discrimination for all Malaysians during its term as a member of the UN Human Rights Council in 2009. To become a member of the UN Human Rights Council, Malaysia had to develop its pledge of how it would uphold international human rights standards. This means that Malaysia must be committed to upholding international human rights standards not only at the global level, but on all levels, in ASEAN and in the country.
However, in practice, the government of Malaysia has often cited that it is not ready and still in consultation and ensuring its preparedness with reference to signing and ratifying the remaining 6 of the 9 core international human rights treaties. The table below shows that Malaysia signed and ratified the international human rights treaties on women, children and persons with disabilities — which subjects Malaysia to the criticism that the country is only willing to ratify international human rights treaties on issues that are deemed as "soft issues".
AWAM and other Malaysian NGO's participate in the Universal Periodic Review (UPR) by submitting alternative reports and accounts based on civil society observation, engagement and statistics.
The Coalition for Clean and Fair Elections (better known by its Bahasa Malaysia name "BERSIH" or 'Clean') issued its first joint communiqué on 23 November 2006. At its formation, BERSIH comprised civil society organisations and political parties with the objective of campaigning for clean and fair elections in Malaysia. BERSIH's journey thus far has been both monumental and memorable. BERSIH was thus as BERSIH 2.0, throwing off it's yoke to political parties, becoming a coalition of like-minded civil society organisations unaffiliated to any political party. 
AWAM proudly supports this initiative to monitor the electoral process and is a strong supporter of the voter's rights and participation in the political process.
RRAAM was formed on February 2nd, 2007 by twelve organisations (one of which is AWAM) and individuals committed to the following mission:
We believe that women have the right to access legal, safe and affordable contraceptive and abortion services, both as women's reproductive right to decide on reproductive matters and as the right to health. We acknowledge that women's well being, health and empowerment improves when these rights are accessed. Our commitment is to increase awareness of and access to these rights among women, health providers, NGOs, policy makers, the media and the public through the strategies of information, education and evidence based advocacy.

Through RRAAM, AWAM hopes to create more awareness on the issue of Sexual and Reproductive Health and Rights (SRHR).