AWAM's Biweekly Telenita Helpline Statistics (2020) 
AWAM's Telenita Helpline's latest statistic shows that AWAM received a total of 40 cases of Sexual Harassment (including online Sexual Harassment) from March 18 to date. This is higher than the total number of cases we received for the whole of last year! We must be committed to providing justice to survivors, let's table the bill once and for all this November!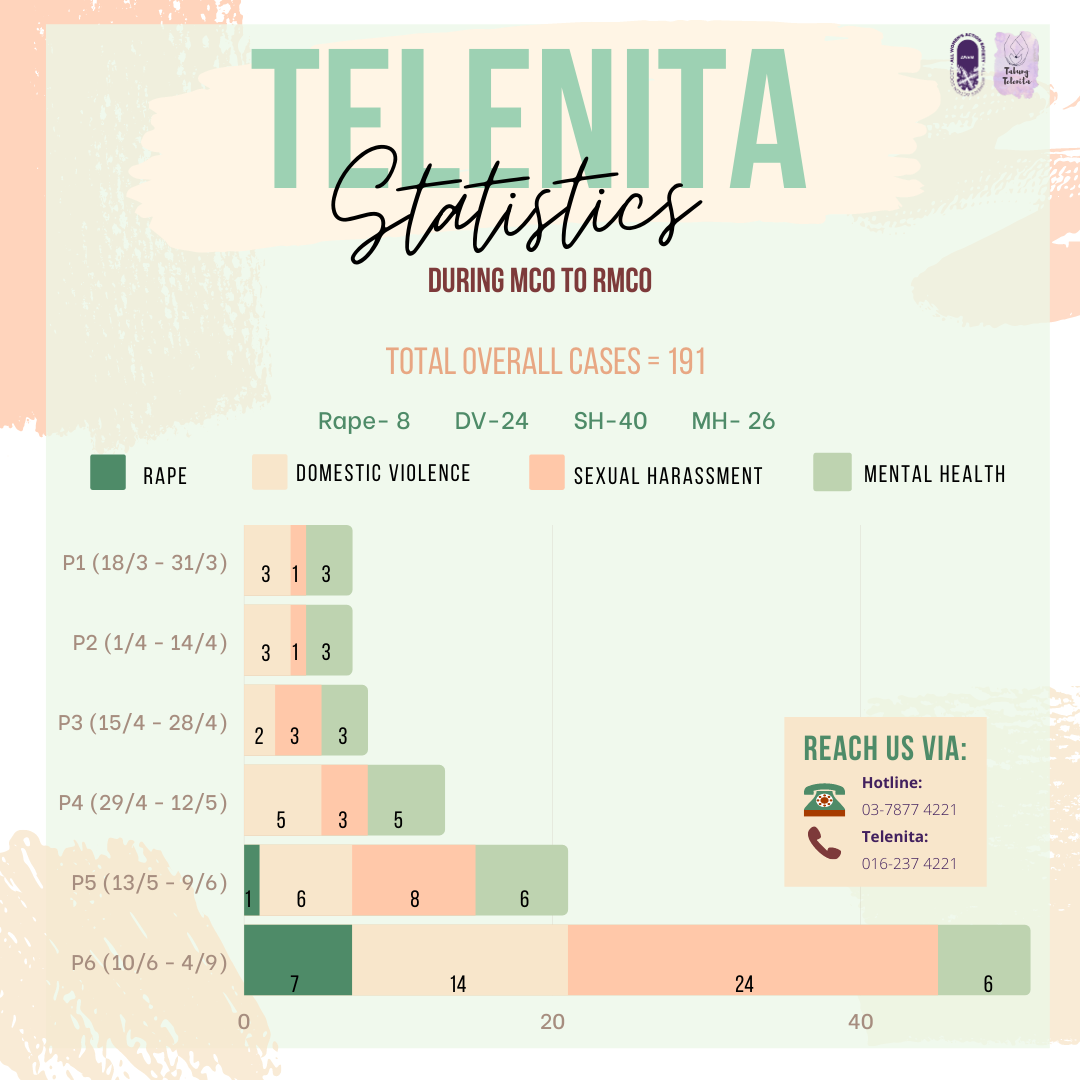 Published on 9th September 2020
AWAM's Monthly Gender Based Violence Statistics (2020)
AWAM monitored the Malaysian media from 1 July to 7 August and the statistic we found shows that in the past 40 days, 81 women were targets of gender based violence (GBV), 5 of which lost their lives! 35 out of 64 perpetrators were someone the victims knew.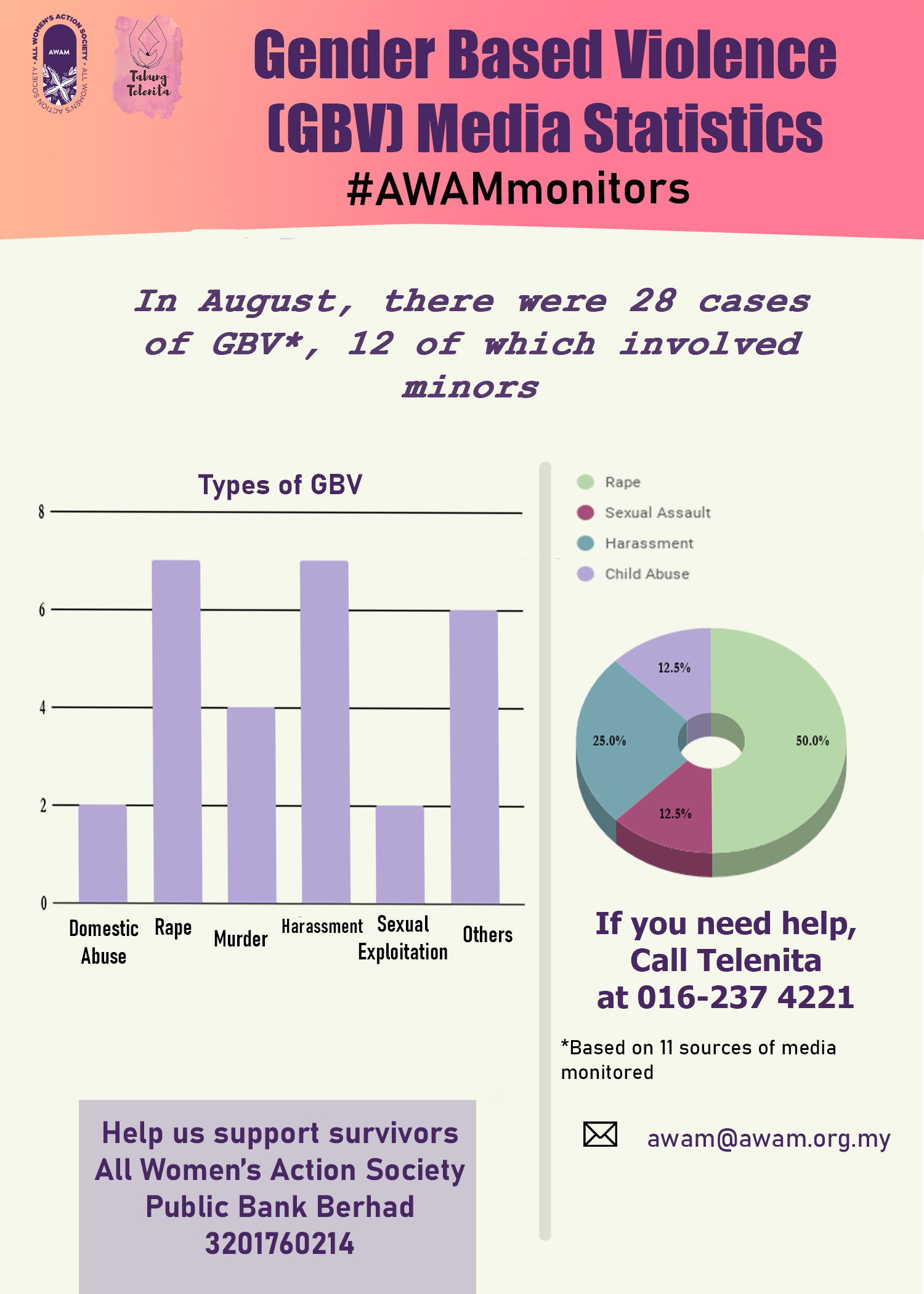 Published on 11th August 2020