Gentlemen it's time. Let's make a statement together! We encourage you to join us, together with your partners, family, children and friends in support of this cause. Your participation in this event will create a strong voice to break the silence on violence against women. Let's take this stride together and put an end to this violence.
Date: Sunday, 8th December 2013 Time: 7.30am Venue (Start/Finish): Padang Merbok Distance: 7km Run and 3km Walk
Highlights: – More than RM30,000 lucky draw prizes such as BlackBerry, iPad, 32-inch TV, digital camera, holiday packages and more! – Goodie bag worth ofRM80. – Free dry-fit jerseys. – Finishing medals will be provided for 2500 participants. – Light snack will be served after the run.
UPDATES!
12.00 PM, 23 NOVEMBER 2013: Guess what everyone? We are now giving goodie bags to all 3000 runners and walkers! Thank you so much everyone for your continued support. We are truly humbled. The numbers are still rolling in and we will continue to register participants up to 3000. See you on the field! From all of us at AWAM.
7.00 PM, 22 NOVEMBER 2013: Thank you ALL for your wonderful support! We are truly humbled. We have now hit our target of 2500 participants!
Due to the overwhelming response, we have decided to accommodate the additional submissions we have received. Applicants with bib numbers from 2501 to 3000 will still receive a t-shirt, bib, finisher medal, and will be entitled to the lucky draw prizes, but we regret that goodie bags have run out.
If you have any queries, please do contact us at 7877 4221. Thank you for your continued support of the White Ribbon Campaign!
4.00 PM, 22 NOVEMBER 2013: We have hit 2342 participants for AWAM's White Ribbon Campaign!
Registration for the White Ribbon Campaign closes  this Sunday (24th November 2013). With only 158 slots left, do register asap! As spaces as limited, any registration received by AWAM from this point on is on a first-come-first-served-basis. Refunds will be made for those who do not make the 2500 registration limit, upon request.
If you have not registered in time, come and support us anyway! We have performances from Zainal Abidin, Hydra band, and Vince Chong, and will have a platform for men and boys who want to make their pledges. See you there!
JERSEY COLLECTION DATE:
Collection 1: Friday (6th December), 10am to 10pm, AWAM Office (85, Jalan 21/1, Sea Park, 46300 Petaling Jaya, Selangor. Tel 03 – 7877 4221)
Collection 2: Saturday (7th December), 10am to 5pm, Padang Merbok, KL, Tel: 012 253 1067.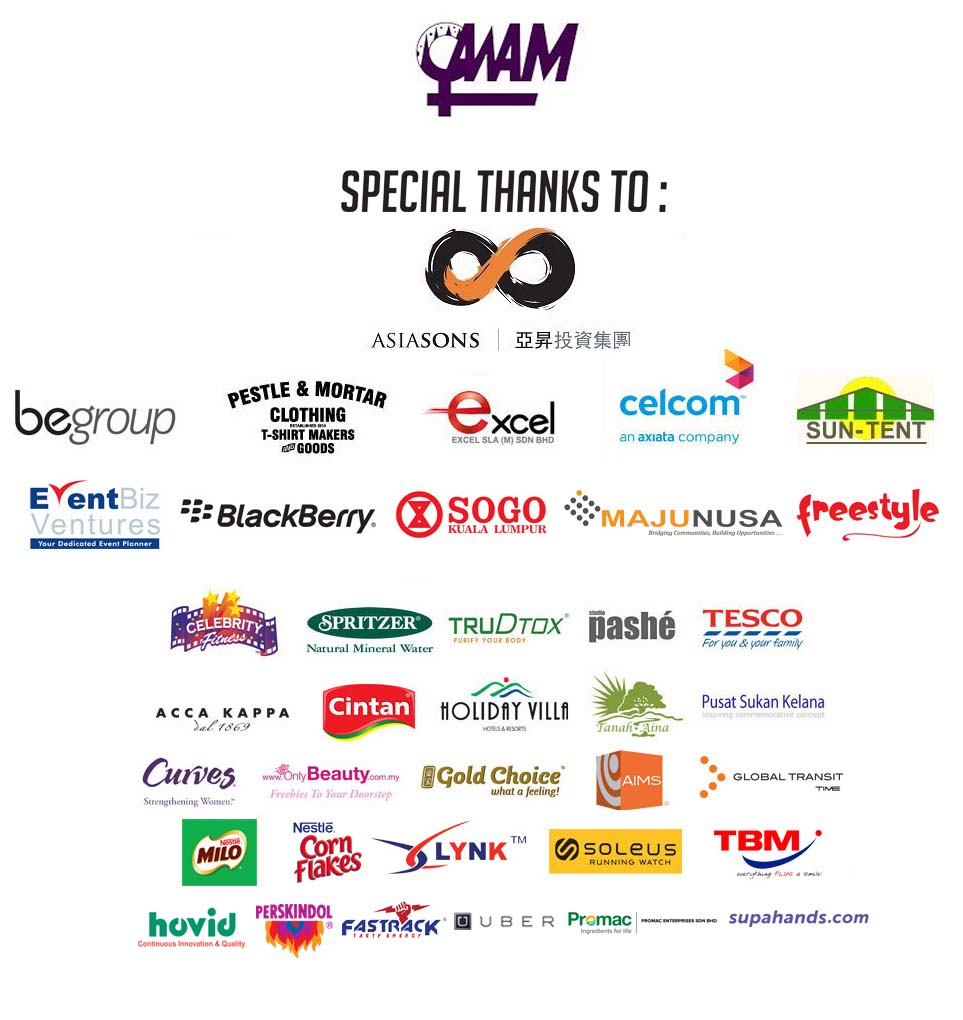 For more information call us at 03 7877 4221 or check out our Facebook Page here.