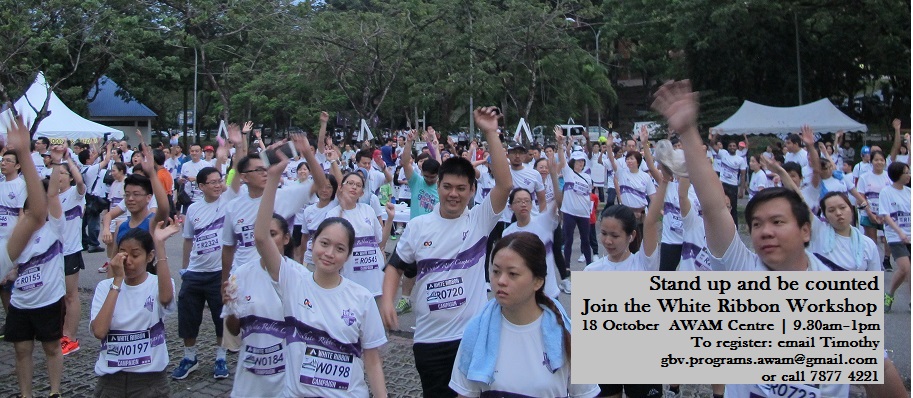 STOPPING THE VIOLENCE, BREAKING THE SILENCE

The All Women's Action Society (AWAM) invites you to a workshop for men and boys who want to be part of the solution to end violence against women and girls.

The issue of violence against women and girls is a human rights issue that concerns all of us. At the workshop, we will explore the issues surrounding violence against women, and what men and boys can do as White Ribbon Advocates.


We encourage all Malaysians to get involved. Together, we can break the silence and end the violence.

Please circulate this call to action widely.

Registration:
Register by 17 October 2014 (Friday) by filling out this form (WRC- Workshop Application Form) and emailing it to Timothy at gbv.programs.awam@gmail.com or call us at 7877 4221 for further information
Light refreshments and lunch will be provided.