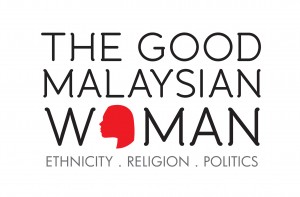 The Good Malaysian Woman:
ethnicity, religion, politics.
an art exhibition in aid of All Women's Action Society (AWAM)
18 – 25 May 2014
Black Box, Publika, Solaris Dutamas, Kuala Lumpur
Gallery Hours: 11.00 am – 7.00 pm
What does it mean to be a 'good' woman in Malaysia? Who defines what is 'good'? Twenty-two artists will be presenting their artworks in response to the idea of what it means to be a 'good' woman in society, addressing issues of identity and self, community and nationality. A workshop and panel talk will be held in conjunction with the exhibition.
Workshop: The Good Malaysian Woman? Exploring Expectations
22 May 2014 | 6 pm | Black Box, Publika
What does society expect of a 'good' woman? How do women learn to become 'good'? Join us for an interactive session as we explore the myriad of interpretations to the question of 'The Good Malaysian Woman'. A workshop for women 18 – 30 years old. Spaces are limited. To apply, call AWAM at 7877 4221 or email comm.programs.awam[at]gmail.com by 18 May 2014.
Artist Panel: The Good Artist: navigating boundaries of acceptance
24 May | 3pm | Black Box, Publika
How do artists negotiate the boundaries of belonging, meaning and power in the different domains of social, political and cultural life? Join us in this discussion with a panel of artists from the exhibition. The event is open to the public. Entry is free. 
Follow us on facebook for the latest exhibition updates!
For more information about this project, contact:
This is a collaborative effort by: