Reflections on the Co-Option of the F-Word by Stephanie Lux
A few weeks ago, I was asked by an old and dear friend from Malaysia, to write an article on the topic of 'the F-word' for this newsletter. I was obviously delighted at the opportunity to share my thoughts with women who are geographically very distant from me – I am currently based in Cape Town, South Africa – and thus jumped at the opportunity.
The F-word? The 'F' more often than not being short for feminism. Now, this word causes me – someone who embraces the label – as well as many other people around the world, to shiver with discomfort, albeit for different reasons. To me, the word, philosophy and ideas of feminism have, like so many beautiful things around us, been co-opted by the establishment, the powerful, by political interests. It has been used to justify the wars in Iraq and Afghanistan, it has been used to divide women through the increase in inequality, in opportunity and material wealth, in short: it has been used against us!
Many a times in the recent past, often while sitting at a table of one of the beautiful street cafes in Cape Town, observing the many interesting people around me, a terrible thought has invaded my mind: I need to drop this label, I need to stop calling myself a feminist!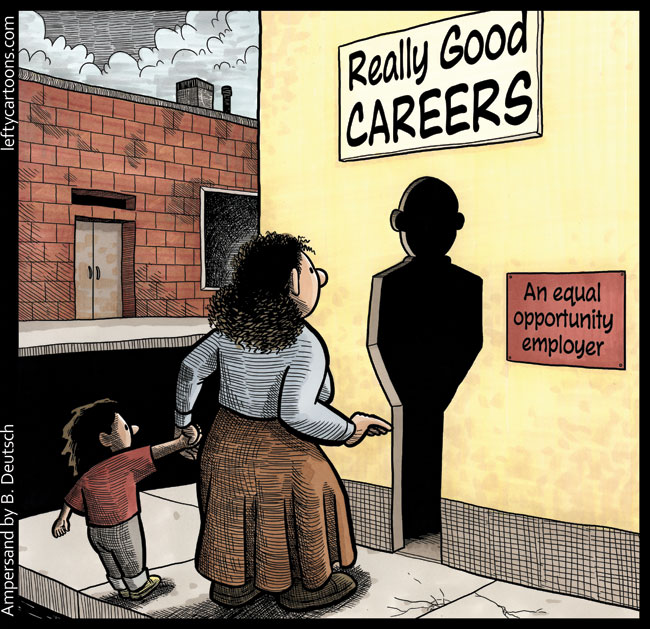 Again, this is not because I am ignorant of feminism's many achievements and of the great women who have come before me and helped to create a social world in which young women like myself have more opportunities than ever before. But I –and many young women around me the world over, who are to a certain extent, privileged, due to access to tertiary education – are burdened by this kind of feminism. All we can be now, should be now, is independent – financially and physically – free, strong, responsible for our lives and all our choices. We are supposed to be empowered even though this so-called empowerment often serves a country's ruling elite and economy more than us. Empowerment is too many times measured in monetary terms and practiced through consumption. The current mainstream form of feminism is thus inextricably weaved into the fabric of global capitalism.
I refuse to embrace, accept this conception of feminism. To me, feminism is a broad social justice movement which aims to eradicate all forms of social oppression and exclusion. Capitalism as a system is built on inequality: between people and nations. A feminism which only aims to empower the top strata of women in every society is not feminism and we need to remember that. Writing these lines, I have become more and more angry the longer I typed. The world makes me angry. The injustices I see around me. The way women treat each other. The judgmental glances we exchange. The way we starve ourselves and are corrupted by the images of beautiful women we see around us in magazines, on TV and on billboards.
Yes, I am proud of being a woman, which to me means many things at once. It means that I am proud of living in a female body which has the power to create life, to me, the greatest power there is. I am proud of my achievements. I love looking and feeling beautiful. So don't get me wrong, I am not anti-everything. But I am against the co-option of feminism.I know that like myself, many young women struggle to embrace or hold onto feminism, the F-word, whatever you want to call it. But I also think that holding on might be our only chance to make this world a better place for everyone; however, we need to hold on to a feminism that criticises and seeks to change current injustices, a feminism that is not only interested in the individual woman but in the community and relationships between women, a feminism that allows us to sometimes be dependent without appearing weak, a feminism that values internal empowerment more than external empowerment, a feminism that allows for contradictions.
I had initially set out to write a much less political text, rather, I wanted to write poetic and beautiful lines. However, these are the lines that came to me, that needed to be written!
Stephanie Lux is currently doing a Masters degree in Gender Studies with the University of Cape Town, South Africa.
She is also a militant blogger – themakingofanintellectualwoman.blogspot.com – reader, writer, beauty-seeker and loves cooking, thinking, listening to music and old things and dancing till the early hours of the morning.
Click here for the full publication and other articles.