My Favourite Feminist by Payal Sadhwani
PROFILE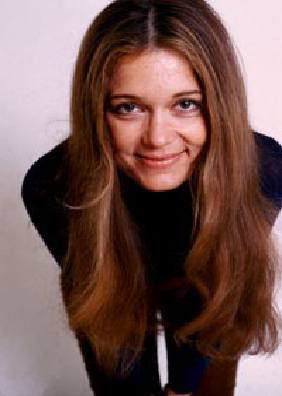 Gloria Steinem: Feminist, Journalist, Activist
Place of Birth: Toledo, Ohio, The United States of America
Born: March 25, 1934
I have a confession to make.
Before I was invited to AWAM's open house (a get-to-know-you session for new members) I belonged to THAT group of people. THAT group being the one who thought that all feminists were men-haters and didn't shave their legs. So, after leaving the open house, I thought, hey, if I'm going to be a part of this feminist movement, I'd better do some research. Not only was I wrong about the men-hating, leg-shaving thing but now I actually have a favourite feminist! My favourite feminist belongs to the second-wave feminist movement. Granted feminists from this era aren't considered the 'pioneers' of the feminist. But to me, this group brought something to the table that distinguishes them from the first- and third-wave feminists– education and awareness that led to advocacy. This favourite feminist of mine has done it all – campaigned for social reforms, interviewed John Lennon, worked as a Playboy Bunny (all in the name of feminism, of course!).
At this point, some of you may already have a hint of who I'm talking about. It's a little cheesy to say that I can relate to her, but when it comes to the topic of marriage, we have something in common. My favourite feminist did not marry until the age of 66. In fact, she had always viewed marriage as an institution of inequality. Coming from a background that believes women should be submissive, I could personally relate to that thought. Her marriage only took place when she believed that the institution of marriage had changed in favour of equality. One of her famous quotes is, and always will be, stuck in my head: "Women can't be equal outside the home until men are equal in it."
Gloria Steinem is a pioneer of all sorts – she helped create New York magazine in the late 1960s; together with other prominent feminists, she formed the National Women's
Political Caucus, which worked on behalf of women's issues; she was at the helm of launching the feminist publication, Ms. magazine; she was the founding president of the Ms. Foundation for Women, which supports grassroots projects to empower girls and women; and she also recently co-founded the Women's Media Center, which works to ensure women have equal opportunities in the media as sources, subjects and professionals.
Apart from being an advocate in women's rights, Steinem's work also tackles issues in other areas – she has produced a documentary on child abuse for HBO while her current work focuses on sex trafficking and indigenous rights.Backtracking to the time she completed her degree in 1956, Steinem received a fellowship to study in India, after which she returned to the United States and kicked off her career as a freelance writer. One of her most famous works was an undercover expose piece on New York City's Playboy Club, where Steinem worked as a Playboy "bunny". Under Steinem's editorial leadership, Ms. became the first national publication to feature the topic of domestic violence on its cover. Her Ms. Foundation for Women also created Take Our Daughters to Work Day, the first national day devoted to girls, which is now recognized around the world. Steinem has won countless awards for both her writing and activism.
Gloria Steinem – The voice and warrior for rights of girls and women all over the world. And THAT is why she's my favourite feminist.
Payal Sadhwani works as a public relations consultant. Apart from wondering why
she ever chose this career path, Payal spends the rest of her time reading and travelling (and editing for e-Waves!).
Click here for the full publication and other articles.