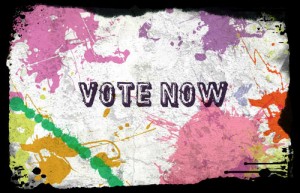 Upset that JAKIM issued a sermon to warn Muslims of the 'Valentines Trap'?
Or that our Prime Minister finds there is no need for a women's rights movement?
Or that more and more public figures are calling the LGBT community a threat to our society?
We are too!
JAG (The Joint Action Group for Gender Equality) would like to invite members of the public to vote on the most ridiculous and nasty displays of sexism, misogyny, homophobia, and transphobia in 2012; and a bonus category of awesome moves and statements in support of gender equality and non-discrimination.
It takes under 5 minutes to vote, do so now at aiyohwatlah.tumblr.com!
Winners will be crowned at a public ceremony on May 26th, hosted by Ribena Berry a character played by actor and writer Jo Kukathas.
One more week before voting closes for JAG's 'Aiyoh..Wat Lah?!' Awards (5 April), so tell all your friends to vote too!